4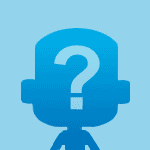 Report
---
My Friends
REMOVING A FRIEND
Are you sure you want to remove this user from your friends list? You won't be able to access their friends-only features anymore.
Cancel
Yes
You have removed this user from your friends list. (You can request to add this user as a friend again anytime you like.)
Back to the friend list
My Stuff
---
HIGH SCORES
Hold on tight—it's gonna be a bumpy ride!

Snail Bob's back—and it's grandpa's birthday party or bust!

Help this slimy but spirited snail make the journey to his sparkling new abode!
---
FAVE GAMES
You haven't any favourites yet.